Centralized Services Under One Roof
We are passionate about print.
Midstates Group is a well-diversified print and media solution company with all of our services located in our 180,000 square foot facility. In order for us to be successful we understand our customers must be successful. We remain passionate about our customer's success and the value of deep and long-term partnerships with our clients, employees, suppliers and our community.
We deliver quality work at competitive rates in this dynamic industry and pride ourselves on:
flexible scheduling
diversified services for a one source provider
innovative solutions
cost effective pricing
experienced team
family owned & operated
outstanding customer service
logistic experts
Dakota Strong
Like the printing industry we've transformed from an 1800's South Dakota magazine to a multi-faceted print and media solutions group.
Our roots date back to the late 1800's when The Dakota Farmer, a farming and agriculture magazine exceeded a circulation of more than 80,000. For local farmers, The Dakota Farmer was an integral communication tool available to rural farmers to help them learn more about farming efficiencies and technologies. We've come a long way since then. For the next seventy years, The Dakota Farmer would be transformed into a commercial print shop and renamed North Plains Press. It is here that our Chairman of the Board, Roger Feickert, got his start in the printing industry.
Roger began his career as a production worker and quickly rose through the ranks. By 1986, Roger purchased the company and renamed it Midstates Printing, Inc. For the next 30 years Roger's passion for his customers, a keen business acuity and love of printing propelled the company to become one of the top 140 commercial printing companies in the US.
Today, Midstates Printing Inc. has evolved into a diversified company aptly renamed Midstates Group, which includes three company brands: Midstates Group, Quality Quick Print and Panther. Roger's sons Matt and Justin joined the firm in 1999 and 2003 respectively. Roger recently retired and remains our Chairman of the Board. Matt Feickert serves as CEO of the Midstates Group and Justin Feickert serves as CEO of QQP and Panther Graphics.
Our Core Values
1. Commitment
2. Can-Do Attitude
3. Customer Focus

Click the image above to watch the Midstates Group Corporate Overview video.
Check out our other companies: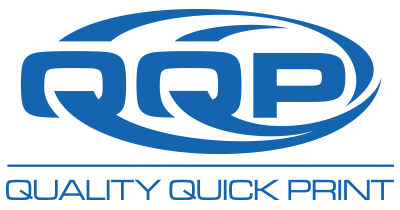 Visit the Quality Quick Print website

Leadership Team
Our leadership team has extensive experience and long tenure with the company and in the industry. They provide a wealth of knowledge and unique perspectives that keep us competitive and able to navigate an ever-changing industry and marketplace. Like owners Matt and Justin, our company leaders are always available to customers.