High value print and media solutions.
Midstates Group excels in driving high value print and media solutions into our customer's projects. Our team of more than 200 experts works with clients to create communication strategies, offer cost-effective marketing solutions, and deliver exceptional printed products. Since no two projects are the same, we use our diversified capabilities to produce each job based on its unique needs. We have the people and the capability to help you create your brand, plan your approach and deliver your message.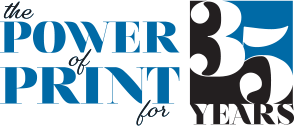 What We Do For You
Customers love the diversity of services that allow them to get what they need.

Printing
Choose a trusted partner dedicated to working together to deliver the most effective and efficient solutions.

Mailing
Our innovative PLUS system delivers cost-effective postage to customers nationwide.

Fulfillment
We have over 100,000 square feet of climate-controlled storage space to accommodate your products.

Design
We specialize in providing high quality, rapid turn-around graphic design
What our Customers Have to Say
"The Midstates Group is not just a printer, they are family. Midstates Printing is an extension of the publishing community and an extension of what we do. Without them, we couldn't do what we do. The respect, attention to detail and the quality of service separates Midstates Printing from the pack and that is something to be valued as they are unparalleled in this industry.
Midstates by the Numbers
Largest printing companies in the US & Canada
Best Workplaces in America award
pieces produced annually, over 65 million mailed
square feet of climate controlled space
News
Welcome to the first issue of our first newsletter from Midstates Group. As owner and CEO, I know how important it is to hear from [...]
A message to our valuable customers: The challenges we communicated to you back in 2021 look like they are going to be around for the [...]
What's happening with availability, pricing increases, and delivery times Regardless of what industry you work in, it's very likely that you've been hearing the term [...]