Store. Pack. Assemble. Ship.
Multi-channel fulfillment for consumer-direct and business-to-business customers.
Customized, Efficient, Multichannel Fulfillment
From your online storefront to delivery to your customers Midstates Group is your fulfillment services choice. We have over 100,000 square feet of climate-controlled storage space that accommodates your single product or hundreds of products.
Our centralized location means your customers receive their orders in 1-3 days. We work with customers to manage their promotional and print inventory, offer JIT assembly and delivery of on-demand materials. We are fulfillment partners, working with customers in developing a plan to maintain timely inventory and eliminate outdated products that may negatively affect a customer's bottom line.
Warehousing and Distribution across the US
Kitting
Pick and Pack Fulfillment
Fulfillment Shipping
How it works
Our team is committed to building a customized solution that is optimized for your business.

Place an Order
Order through your custom website, ecommerce store or web integrations.

Order Routing
Your order is streamlined to our fulfillment staff.

Processing
All orders are processed and handled by our team of experts.

Shipping
Shipments are white labeled and shipped to their destination.

Reporting
Custom reports are generated based on your needs.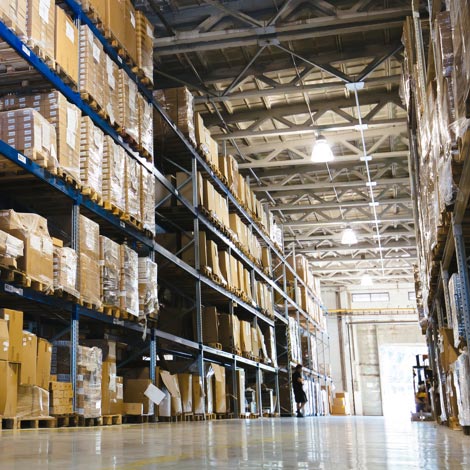 Fulfillment
Convenient and cost effective. We have the space, resources and infrastructure so you don't have to.
Our fulfillment solution processes all orders and allows us to become your high volume distributor. This solution streamlines your operation and allows you to continue to grow your business. Pick, pack and ship transactions that save time, reduce errors and save on shipping costs. Our established relationships with carriers ensure you are receiving the best shipping rates and speed.
Real time access to inventory counts allows you to effectively manage your overhead costs while we provide same day fulfillment to provide your customers product where and when they need it.
"Midstates has been a valuable partner to our company, not only for our printing needs—including our Diabetes Solution Kit and 32 other books and magazines—but also in stocking and fulfilling our growing catalogue of other product types as well. They've been able to expand with us as we've transitioned from books alone, to CD's, DVD's, audio devices, t-shirts and more. Combine that with flexibility, a great team, central location, in-house Post Office, easy to use MIM e-store, and reasonable rates, and you'll see why we keep coming back to Midstates for our fulfillment needs."